From Aug 8-15, 2015, join us at Iroquois Springs Camp, located near Rock Hill, New York, in the Catskill Mountains.
We'll have Balkan Bazaar set up for the entire week for your shopping pleasure.
Here's Suze with some of our costumes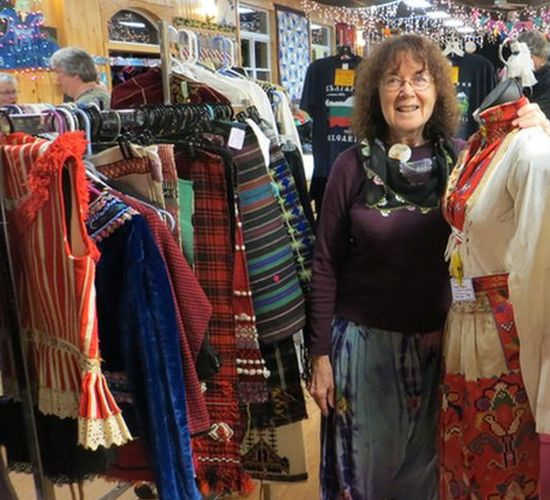 Come join us there to study, dance, play, and shop!
For complete info:
http://eefc.org/balkan-camp/east-coast-balkan-music-dance-workshop/